Ylang Ylang Essential Oil
Ylang Ylang Essential Oil
Ylang Ylang essential oil is floral anddeeply sweet.  According to traditional Chinese beliefs, flower scents uplift the spirit (shen). This oil is a classic dreamy and airy scent, reminiscent of Jasmine or Neroli.
Ylang Ylang is often used to relieve feelings of anxiousness. It is balancing, calming, and is also considered an aphrodisiac in Southeast Asia, where Ylang Ylang flowers are sprinkled on the bed of newlyweds.
This oil is very effective sprinkled on a tissue where it can be inhaled, as a few drops in a warm bath, in a warm moist compress, or with a carrier oil for a massage. It is also wonderful in an aromatherapy diffuser.
------------------------------------------
Ylang Ylang Essential Oil
Canaga odorata (China)
Steam distilled from the flower

Ylang Ylang can be an allergen. If you are allergic to flowers- please spot test it before using.
The statements in this listing have not been evaluated by the FDA and this product is not intended to prevent, treat, or cure any disease. Please consult your physician for any ongoing medical conditions. Essential oils should not be taken internally and should not be applied to the skin without first diluting them. Avoid using essential oils if you are pregnant or nursing.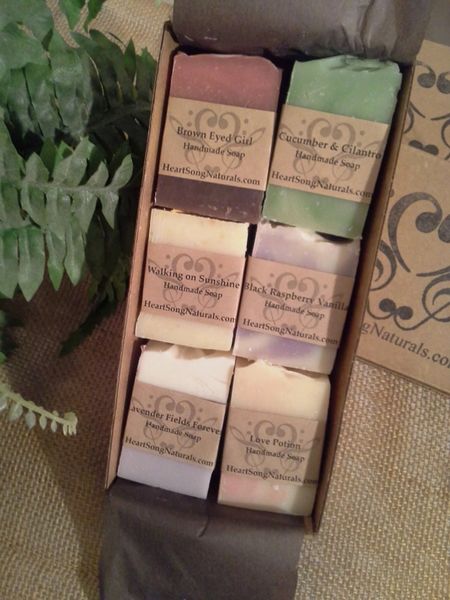 Handmade Soap Gift Box