Super Sudzer Soap Sleeve
You know that Heart Song Naturals soap lathers like crazy. Well this Super Sudzer Soap Sleeve takes it over the top! You have to try it to believe it.. Just put the bar in the bag and when you shower you will be amazed at the lather. When you're finished, hang up by the drawstring. When the bar gets small, just add another bar and you'll never waste any soap. 
One free with each soap order!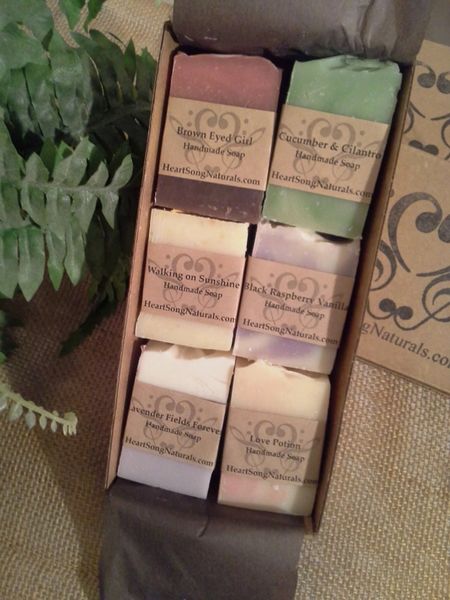 Handmade Soap Gift Box