Soap is on the curing rack! Will be stocked back up soon!
Lavender Essential Oil- High Altitude
Lavender Essential Oil- High Altitude
Lavender oil, French Fine High Altitude.  The scent is fresh and sweet, floral, natural and winsome.   Therapeutic properties: calming, stabilizes mood swings, and restful sleep. Lavender is relaxing and soothing.

-------------------------------------------------------------------------
French High Altitude Lavender Essential Oil
Lavandula angustifolia (France)
Steam distilled from the flowers
Each batch is tested by GC/MS for consistent quality
The statements in this listing have not been evaluated by the FDA and this product is not intended to prevent, treat, or cure any disease. Please consult your physician for any ongoing medical conditions. Essential oils should not be taken internally or applied to the skin without first diluting them. Avoid using essential oils if you are pregnant or nursing.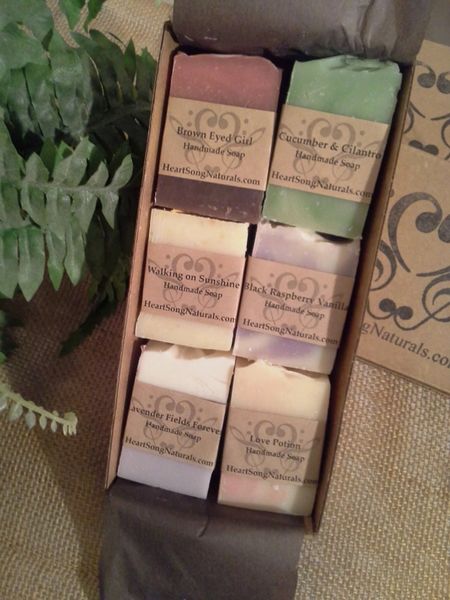 Handmade Soap Gift Box