Eucalyptus Essential Oil
Eucalyptus essential oil is characterized by an sharp and clean, camphoraceous odor. It is wonderfully cooling and an excellent remedy for nasal and chest congestion. It has also been known to energize in situations of chronic fatigue, as well as stimulating the immune system.
Unlike it's cousin Eucalyptus globulus, Eucalyptus radiata is safe to use for older children. It works very well sprinkled on a tissue, or in a pot of boiling water for steam inhalation to break up congestion.
--------------------------------------------------------------------
Eucalyptus radiata
Origin: Australia
Steam distilled from the leaves
The statements in this listing have not been evaluated by the FDA and this product is not intended to prevent, treat, or cure any disease. Please consult your physician for any ongoing medical conditions. Essential oils should not be taken internally and should not be applied to the skin without first diluting them. Avoid using essential oils if you are pregnant or nursing.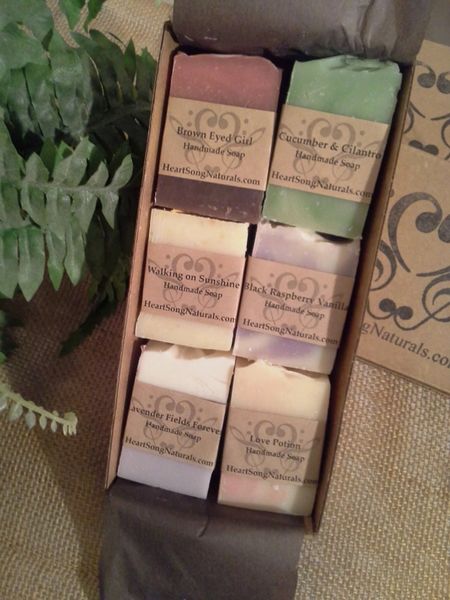 Handmade Soap Gift Box