Clary Sage Essential Oil
The aroma of Clary Sage is herbaceous with sweet herbal upper notes, and woody tea and tobacco lower notes.
It is calming when we are under stress, and it helps return us to a state of balance so that we can overcome nervous fatigue and stress.
A popular herbal remedy for women is to use Clary Sage in a massage oil, or inhale it from a few drops sprinkled on a tissue.
15 ml
-----------------------------------------
Clary Sage Essential Oil
Wildcrafted
Salvia sclarea from France
Steam distilled from the leaves.
------------------------------------------
. Every batch  has been tested by Gas Chromatograph/Mass Spectrometer (GC/MS) to ensure consistent quality.
The statements in this listing have not been evaluated by the FDA and this product is not intended to prevent, treat, or cure any disease. Please consult your physician for any ongoing medical conditions. Essential oils should not be taken internally and should not be applied to the skin without first diluting them. You should not use this essential oil if you are pregnant, consuming alcoholic beverages, or undergoing treatment for cancer/tumors.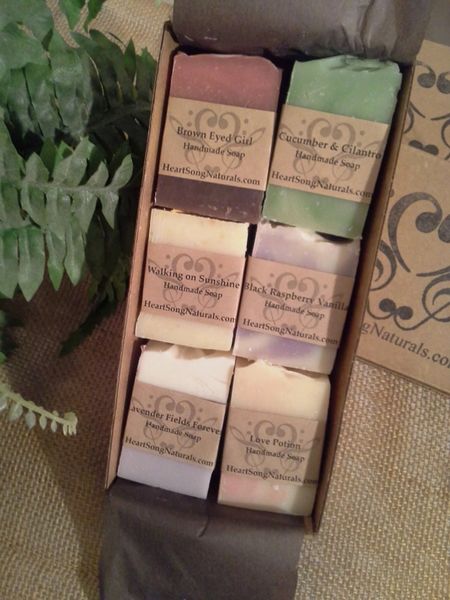 Handmade Soap Gift Box