Blood Orange Essential Oil
Blood Orange Essential Oil
This Essential Oil is like breaking open a fresh blood orange. It is sweet and juicy, and a scent I especially love in an aromatherapy diffuser.
Orange is a calming and uplifting scent, which help balance nervous tension and stress while renewing energy. It is also a disinfectant and cleans the air as it diffuses.
This oil can be applied to a tissue for inhalation, used in a warm moist compress, or added to distilled water for a room refreshing spray (15 drops per ounce of water).
15 ml
----------------------------------------------------------
Blood Orange Essential Oil
Citrus sinesis (L.) Osbeck
Origin: Italy
Expressed from the peel.
---------------------------------------------------------

Every batch has been tested by Gas Chromatograph/Mass Spectrometer (GC/MS) to ensure consistent quality.
The statements in this listing have not been evaluated by the FDA and this product is not intended to prevent, treat, or cure any disease. Please consult your physician for any ongoing medical conditions. Essential oils should not be taken internally and should not be applied to the skin without first diluting them. Avoid using essential oils if you are pregnant or nursing.
Please use caution if you use this oil with a carrier oil for massage.  Do not expose areas where it is applied to direct sunlight for at least 12 hours because citrus oils are generally phototoxic.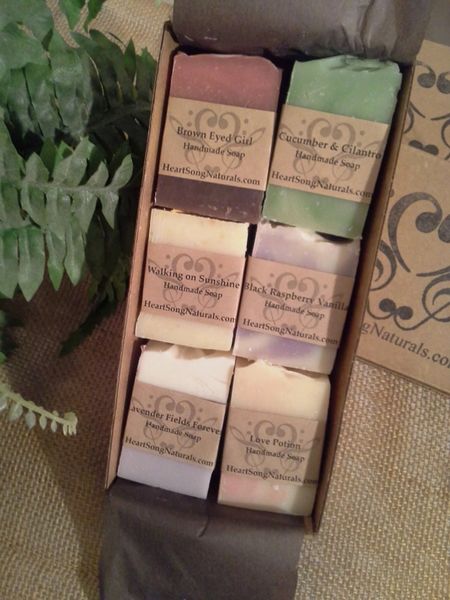 Handmade Soap Gift Box